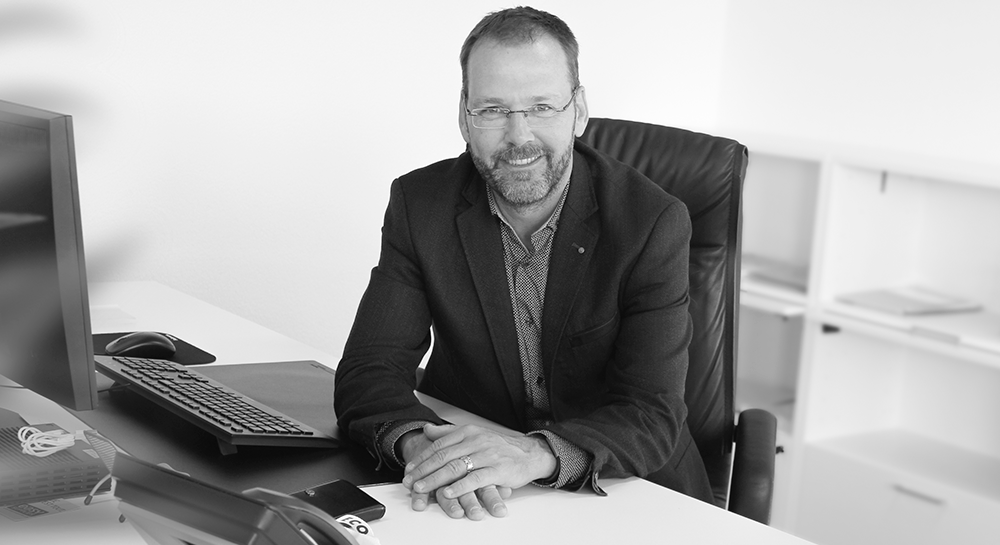 Martin Kelterborn CEO
Martin Kelterborn took over the helm as CEO at OFFIX Holding AG in September 2018. He previously held various senior management positions in sales, purchasing and marketing at Jelmoli and Office World. He held his last position as CEO of Tegro AG, a wholesale enterprise in the segment for DIY & Automotive, for ten years.
He completed his degree programme (lic.rer.publ. HSG) at the University of St. Gallen in 1995. Martin Kelterborn is married, father of two children, politically active and trainer of the jun-ior football team at his local club.
Ueli Hänni Logistics
Ueli Hänni joined Ecomedia in 2008 as a management board. He gained a diploma in logistics management through further education and played a decisive role in many of the company's logistics and construction projects. Ueli Hänni was a leading figure during the reorganisation and digitisation of the logistics centre in Aarburg. His group management responsibilities include managing the two logistics centres and optimising cross-plant processes. He enjoys spending his free time with his family and practising equine sports.
Sandra Hurter PM/Marketing
Sandra Hurter is the member of the Management Group at OFFIX Holding Ltd responsible for managing and developing the fields of Marketing, Product Management and Procurement for all subsidiaries. She began her professional career at trade fair organiser Messe Schweiz AG and subsequently held various management positions in the pharmaceutical industry. She joined Ecomedia AG as a Key Account Sales Manager in 2002 and, following her promotion to the management board, took over responsibility for the Marketing and PM departments and Procurement. When Ecomedia and Papedis merged with OFFIX Holding Ltd, she took on the task of integrating and developing a group marketing strategy and intergroup procurement in 2015. She has completed an extra-occupational intensive degree programme SMEs (General Management & Strategy) at the University of St. Gallen. Sandra Hurter is married and lives in the city of Zurich.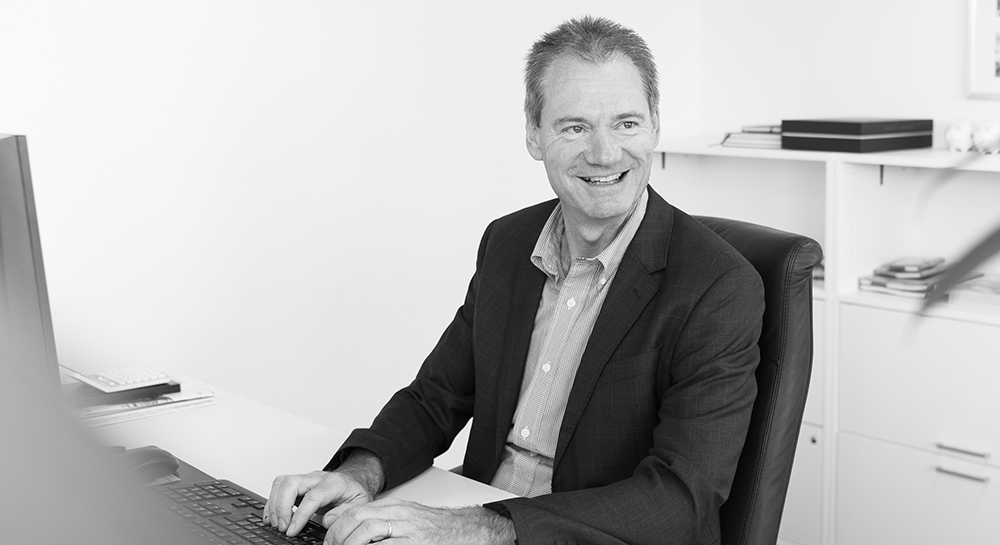 Stephan Iseli Sales
Stephan Iseli joined Ecomedia AG in 1990. Initially, he took care of customers in the western half of Switzerland as a sales agent in the field. He was promoted to Head of Sales for all of Switzerland in 1996. In 2003, Stephan Iseli took over internal sales services in addition to managing sales in the field and was also responsible for marketing. He was promoted to CEO of Ecomedia AG in 2006. Stephan Iseli has been responsible for the entire sales operation of Offix Holding Ltd since 2015 and is a member of the Management Group. He took over the management of sales at Papedis AG in Aarburg in the spring of 2018. Stephan Iseli is married and the father of two grown-up daughters. His favourite hobby is travelling to various regions of the world.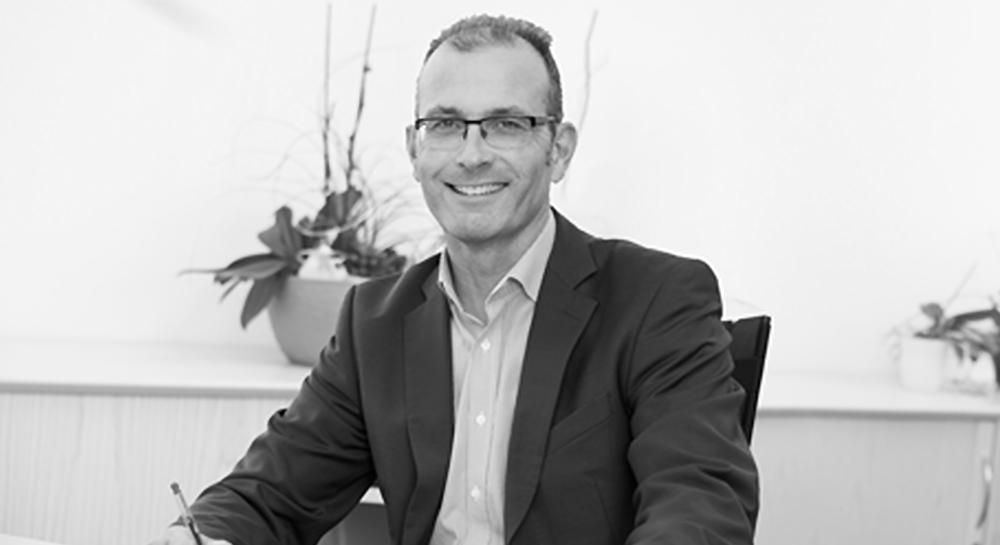 Christian Richner Finance/HR/IT
Christian Richner joined OFFIX Holding Ltd in 2015. He held numerous executive positions in the fields of finance and IT following his extra-occupational studies in economics and gaining a Master's degree in Corporate Finance. When Ecomedia and Papedis merged with OFFIX Holding Ltd, his first task was to manage the integration of Papedis' financial and personnel resources in the group. Today, Christian Richner is the member of the Management Group responsible for managing and developing the fields of finance, personnel and IT in all subsidiaries. Christian Richner has lived in the Zürcher Oberland region for many years and likes to spend his free time in the mountains and the great outdoors.